WINERY TASTING 21 AUGUST 2018, at REGIONAL WINES, WELLINGTON
CRAGGY RANGE 2018 RELEASES AT REGIONAL WINES, WELLINGTON ...
Geoff Kelly, MSc Hons
But first,
Spring:
time to tune up on key floral notes in wine. And a good way to do that is illustrated.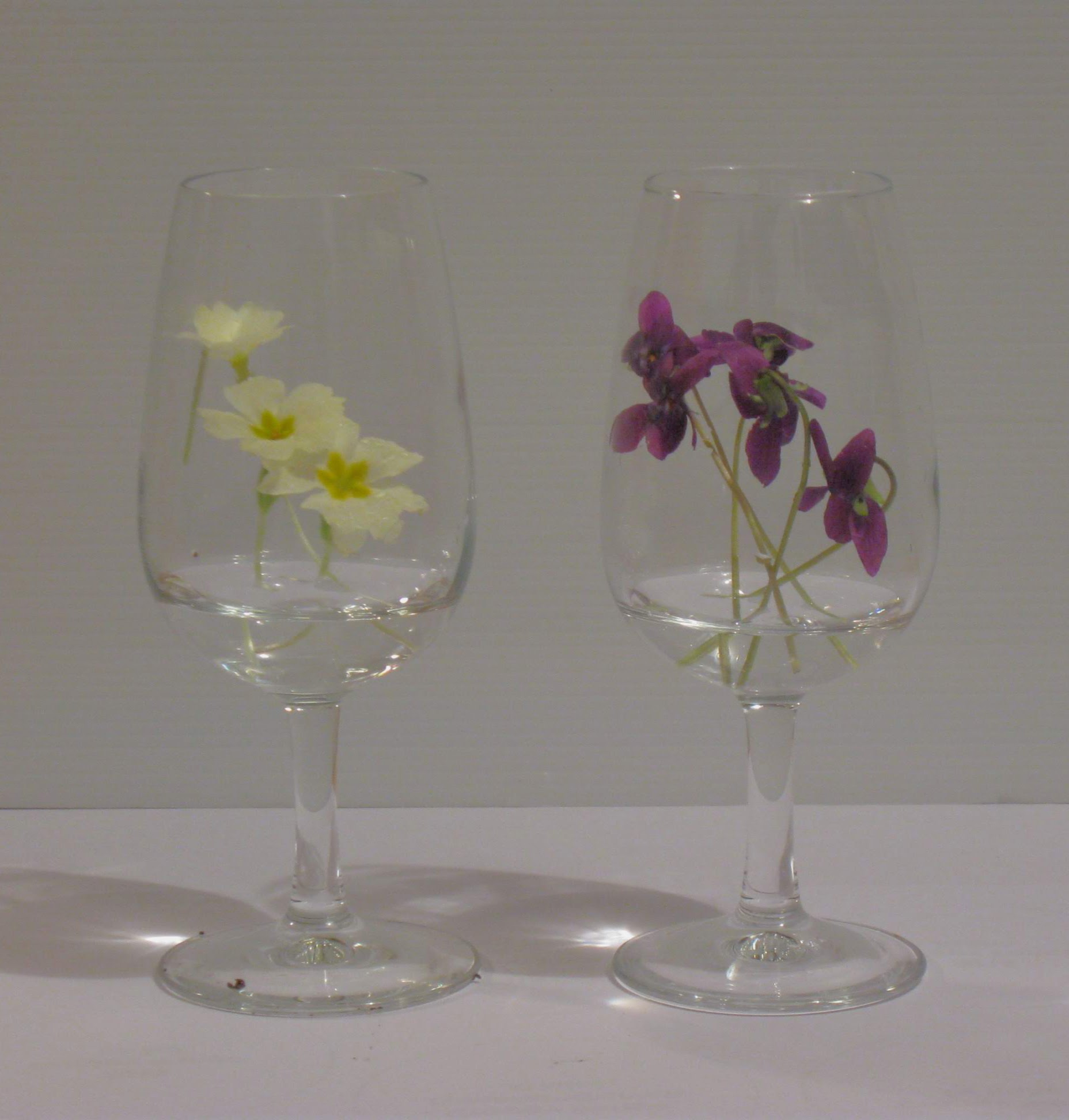 Traditional English primroses (single-stemmed, not polyanthus): an exquisitely subtle floral note, as found in cool-climate pinot gris and sometimes pinot blanc, but only when not over-ripened. Near-impossible to characterise, but includes a trace of vanillin, much more subtle than aromatic riesling on the one hand, or stonefruit chardonnay on the other.

Violets: one of the gold-standard floral notes, 'sweet' yet midnight-deep, unique though other flowers can remind of violets, eg lilac. Characteristic of temperate-climate merlot when not over-ripened, and sometimes cabernet sauvignon, more rarely pinot noir, syrah, and nebbiolo (modern), all when not over-ripened.
Craggy Range
This was an extraordinary tasting, presented by Matt Stafford, chief winemaker for Craggy Range. Off-hand I cannot recall a presentation by a winemaker where there was such an artless and convincing blending of science, technology, climate and soil, and as well a genuine feeling for taste and sensory parameters of the wine. Rarely have I taken so many notes, so much so it was hard to both taste and listen. Yet there was no feeling of being lectured, it was the most engaging give-and-take discussion throughout. You ended up feeling Craggy Range was in very good hands.
Matt reported that Craggy Range owner Terry Peabody's goal was to see Craggy Range become a world-class winery in his lifetime. Since the project started with the purchase of bare land in 1997, when Peabody was c.58 years of age (born September 1939), this is an ambitious goal. When high-profile New Zealand executive Rob Fyfe accepted appointment as strategic advisor to the Board of Craggy Range in 2014, he is reported as saying:
"The Peabodys have committed to creating new world classic wines that will extend New Zealand's reputation in to prestige varietals and blends at a scale that is competitive on the world stage. But more than that, they have recognised from the outset that to succeed and create the brand – the story and legacy they dream of – this must be an inter-generational project. Terry's dream is that he can create a 1,000 year brand with Craggy Range and that is our goal."
There is now a 1000-year trust to ensure that Craggy Range stays in the family, via a complex of nominated companies listed in Australia and Hong Kong, but all owned within the Peabody family. Turnover now is in the order of $30 million per annum. This year having purchased another 132 ha of land on Te Muna Road for $3.6 million,
ShareChat
financial newsletter reported that: "Craggy Range has previously invested more than $150 million in the New Zealand wine industry, planted more than 250 hectares of vines, and employs about 80 staff across the country.". There is the main 102-hectare vineyard at Gimblett Gravels in Hawkes Bay as well as holdings in Havelock North, Martinborough (the existing 95 ha) and Marlborough.
In 2017, the United States publication
Wine & Spirits
included Craggy Range in its Top 100 Global Wineries, and there have been other recent accolades. Even though such awards tend to be ephemeral and sometimes even whimsical, nonetheless they point to Craggy Range making significant progress in this difficult-for-New Zealand game of creating an international wine profile. New Zealand is fortunate to have attracted an Australian proprietor prepared to finance such an endeavour.
With Craggy Range Syrah Le Sol in particular as the standard-bearer, I would say the goal of international recognition is almost within grasp. In my estimation their often-underestimated standard Gimblett Gravels Syrah is their next-in-line to merit international recognition. The winery however would (I suspect) want a dutiful winewriter to cite Sophia Merlot / Cabernet Franc, their Saint-Emilion-style premium bordeaux blend, as their other international-standard wine. It is good, but thus far lacks authority, a consequence of dry extracts at Craggy Range still not being exemplary, to my assessment. I do not have dry extract data, however.
Craggy Range merit praise for the quality, detail and completeness of the information given about their wines, on their website. Like Te Mata Estate, they aim to give data for every wine they have produced, which immediately sets them apart from the majority of 'disrespectful to the customer / couldn't care less' New Zealand wineries. In addition they are also a little more forthcoming than Te Mata on harvesting and production details.
THE WINES REVIEWED:
---